A participating object refers to an existing object in a campaign and describes it in more detail, or shows how this object is connected to other objects.
One of the great advantages of participating objects is that you have an overview of all objects used in the campaign.
Thus, documentation can be created for a campaign.
You can see at a glance which dependencies exist between objects and between objects and campaigns nodes.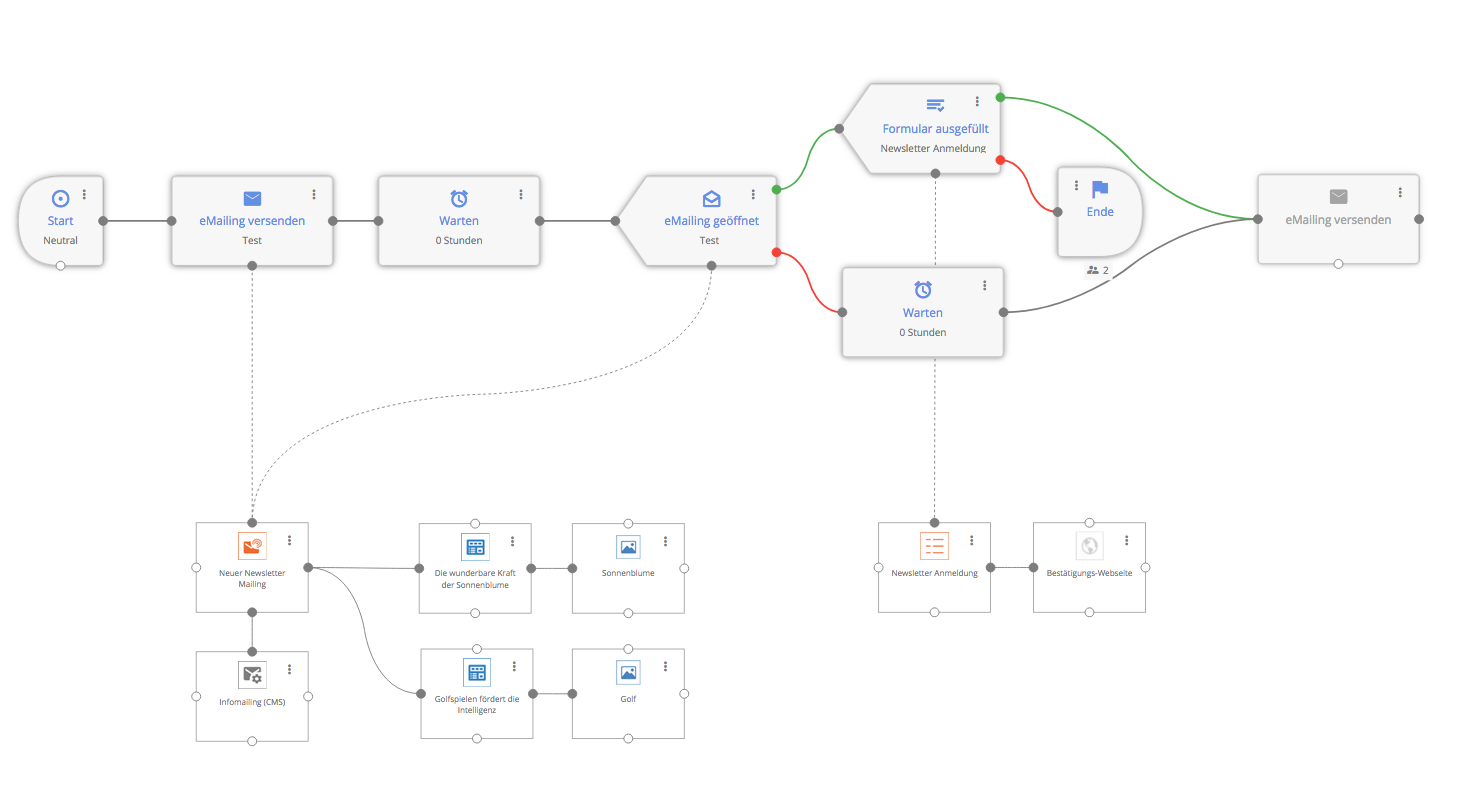 If you create referenced objects below the campaign and connect them with the existing objects, you can see which objects are involved in the campaign.
Under the category "Other Participating objects"
The objects involved can be used to directly access the objects used in the system in order to edit them. In this way, you can quickly edit all the objects in a campaign and maintain an overview.
With the pull-down menu of an involved object you can enter the object that is involved, delete it or open the object directly after you have entered it. To enter an object in the reference, click on Edit. A dialog opens with the settings of the reference in which you enter the object type, the object itself and a title for the reference.
Please note!
If you reference objects, you must make sure that you reference the correct objects in the campaign, as the objects involved are referenced manually.