The SMS object can be used to send SMS short messages to profiles via the Campaign Designer.
There are usually 153 characters available for an SMS message (153 characters + 7 characters for the User Data Header). When using replacement variables, please note that the number of characters refers to the number of characters finally output in the SMS. An SMS can only be sent via the Campaign Designer.
For the SMS function it is essential that a mobile phone number is stored in the profiles.
Specify additional field for mobile phone number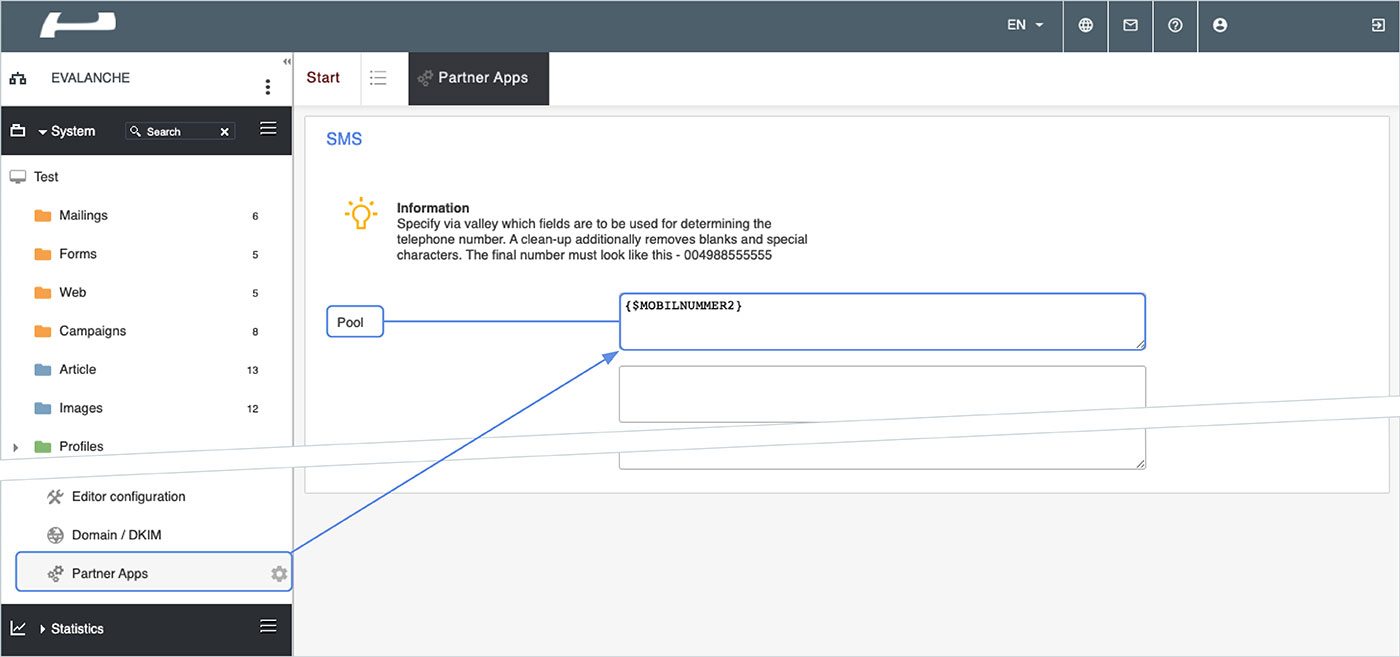 In the Settings/Partner apps area, an individual pool field can be specified from which the mobile phone number is to be read out; for this purpose, the substitution variable of the field to be read out must be entered for the respective pool. If no replacement variable is specified here, the pool field of the mobile phone number is used and the pool field of the phone number is used as a fallback).
Create new SMS object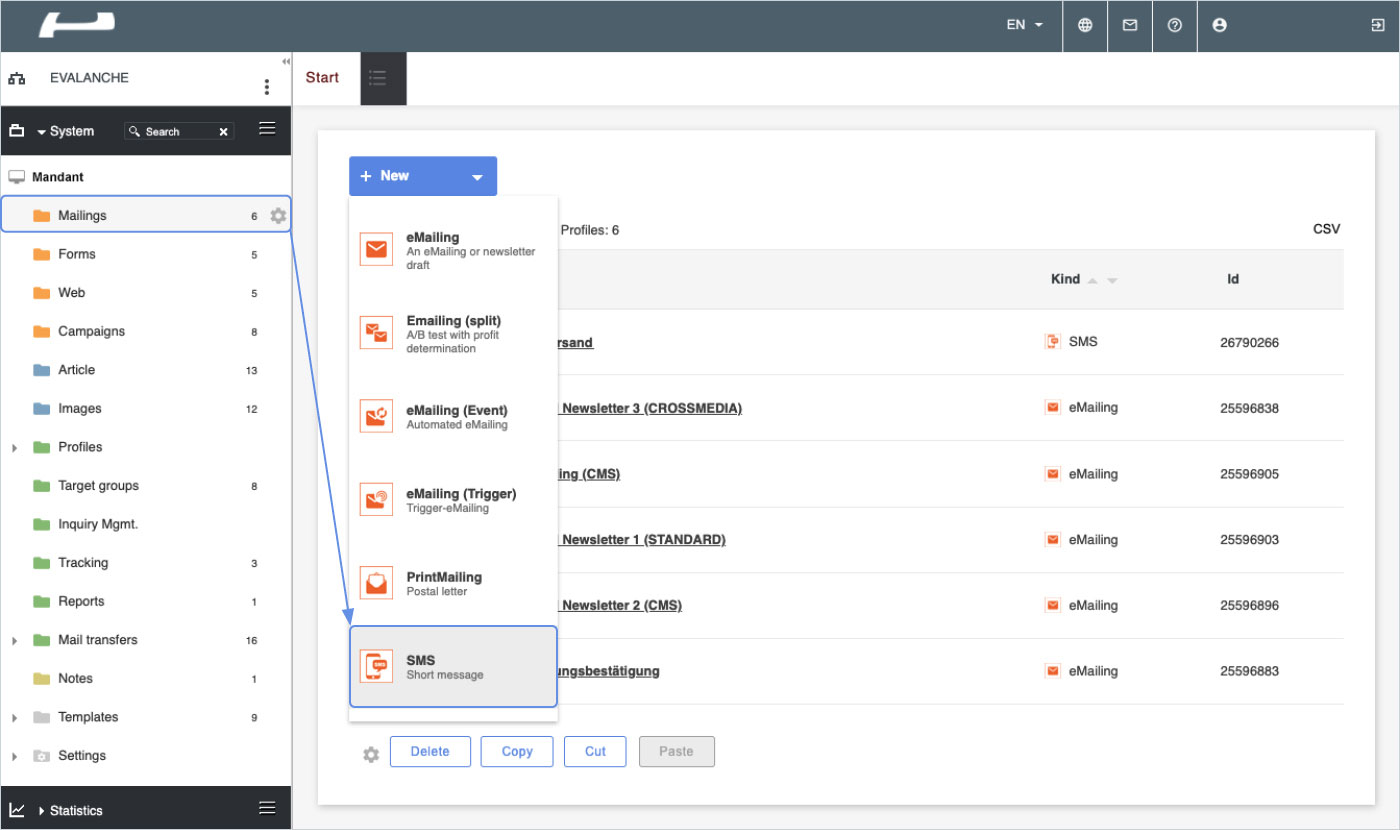 An SMS object can be created in the folder Mailings, Templates, or in a self-created folder.
Configure SMS object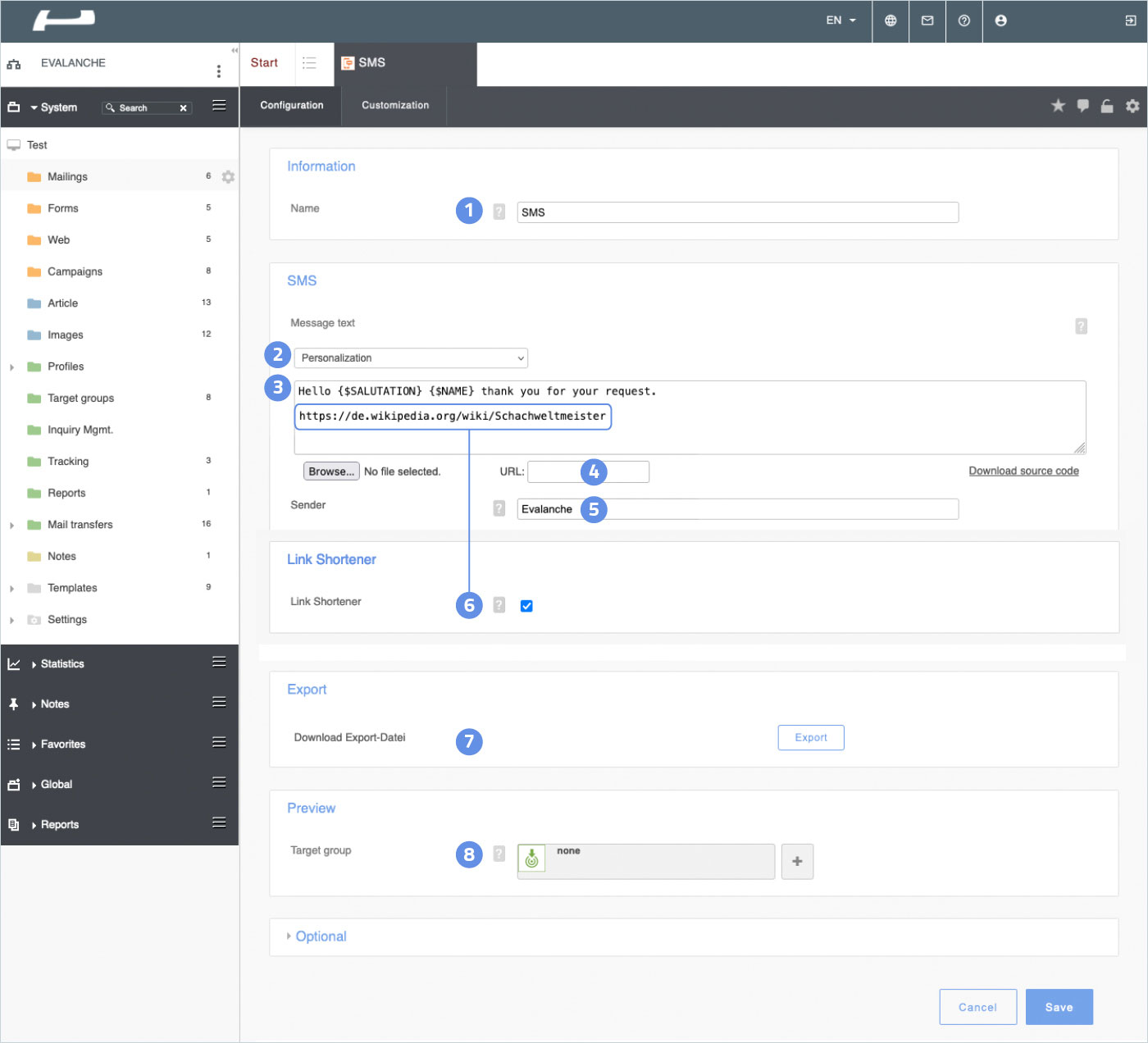 Under the Configuration tab, a text, the sender, as well as a target group for a preview can be specified.
Name of the SMS object
Personalization variables for the text
Here you can enter a text for the SMS (only characters according to ISO-8859-15 are allowed)
Here you can upload a text file or enter a URL of a text file to use it as text
Name of the sender, max. 11 alphanumeric characters or 17 numbers are possible
If the Link Shortener is activated, all links will be replaced by a shortened URL with the domain https://ems.li. These links then redirect to the original links. This saves characters and costs
Possibility for export of the profiles to which was sent
A target group for an individualised preview or a test mailing can be specified here
Create campaign
An SMS can only be sent via the SMS object in a campaign.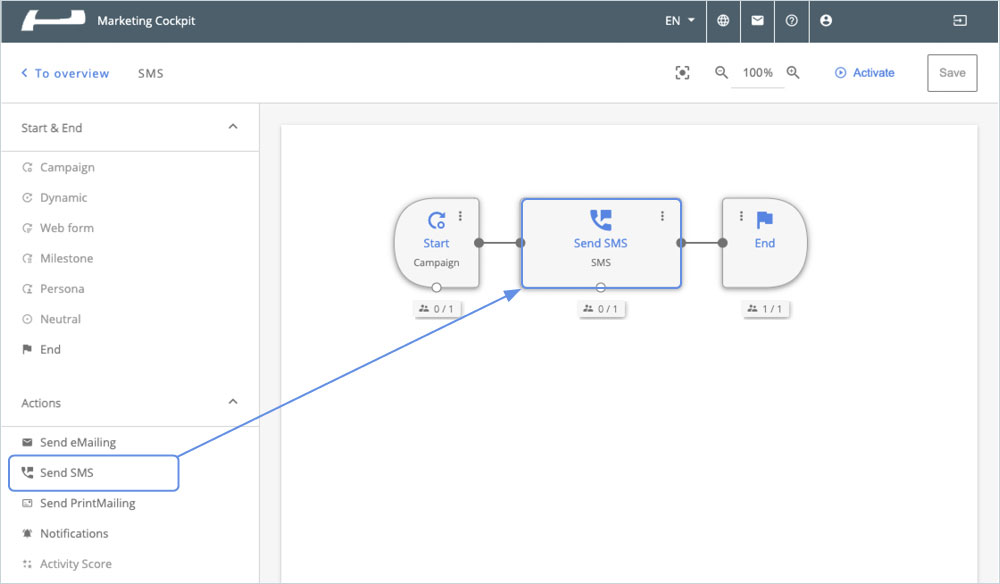 An SMS can only be sent via a campaign.
Please note!
When sending SMS short messages, there are additional costs per sent SMS.