The Evalanche Campaign Designer combines business process management methodologies with the flexibility of system-object configurations around a recipient profile. It enables the visual setup and configuration of automated communication paths in a time-bound process flow. All elements of a campaign must exist in the system independently of Campaign Designer in order to be included in a campaign.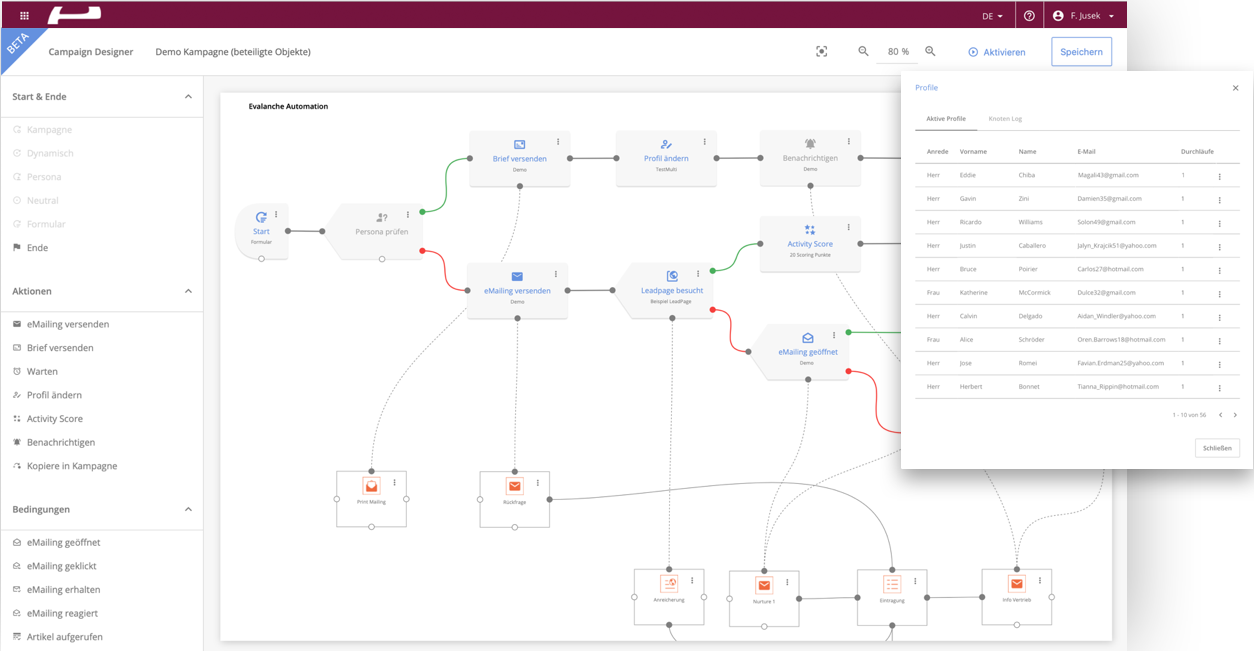 Advantages at a glance
Automation of one to one marketing campaigns via e-mail (primary), letter etc. based on behavioral, decision-making and conditional characteristics.
Mapping of extensive marketing campaigns without detailed technical knowledge (programming) via drag and drop, independent of the workplace.
Simple configuration and navigation to the used elements by double click.
Quicklinks