In the folder Settings under the item Conversion Tracking you will find the general settings for conversion tracking. To set a conversion cookie and thus make conversion tracking usable, tracking must first be activated in the configuration.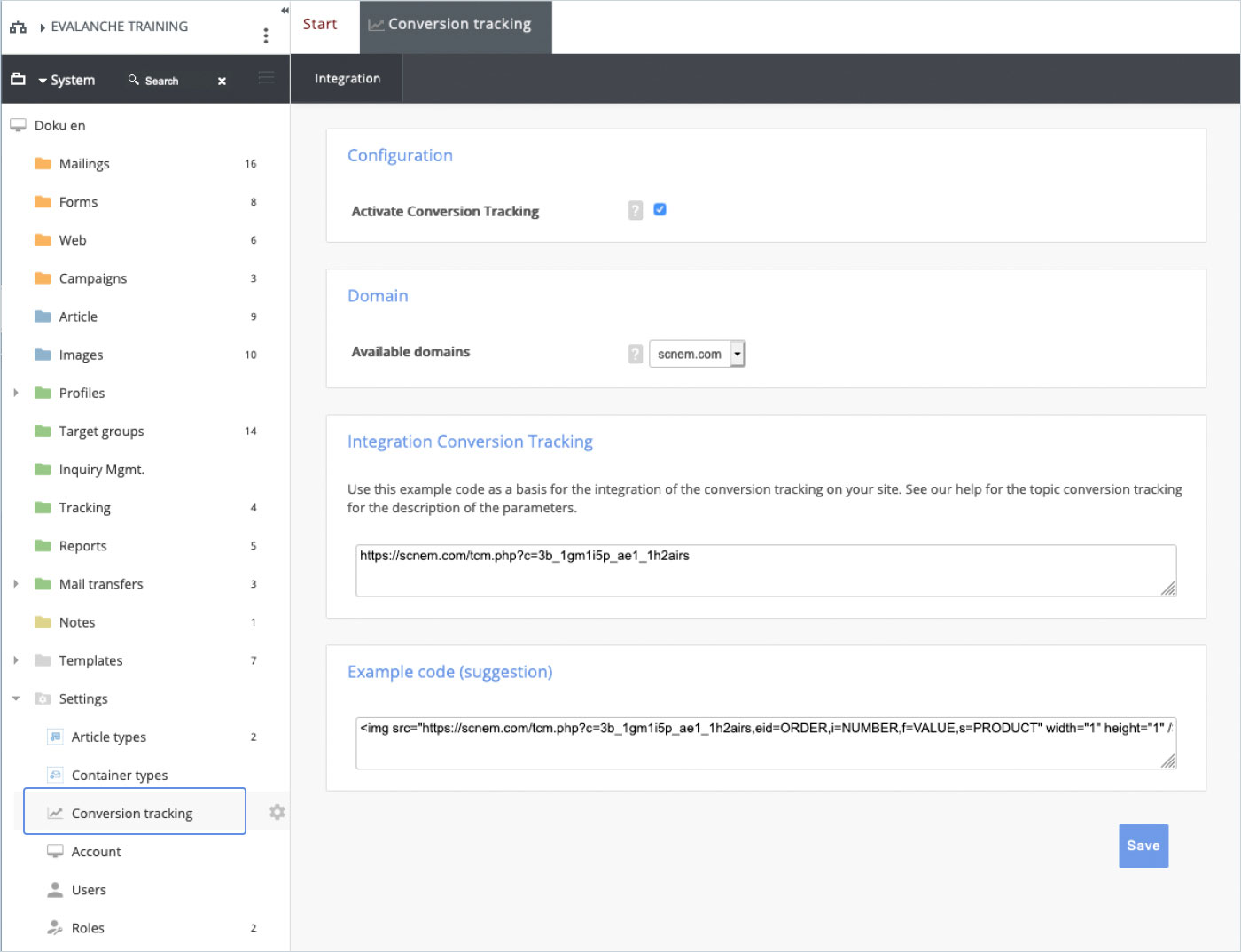 You will find the URL of the pixel-code in the Settings folder under the item Conversion Tracking/Integration Conversion Tracking.
With each click within an e-mailing, the user is provided with a cookie that points per client to the last visited e-mailing. If a corresponding tracking pixel is now installed in a shop, on a homepage or any other page outside the email marketing system, this information, such as the volume of the order, can be linked to an emailing and evaluated.
The following optional parameters can be attached to this URL:
 eid=<Charakter string> 
This value is used for a unique assignment of the call to an action. Possible values for this are, for example, the purchase order number or your own customer number. If this value is transferred, the system first tries to find a data record for the affected e-mail. If this is successful, the other data is overwritten there, otherwise a new entry is created.
i=<Number>
The transferred integer is stored as a number.
f=<Number>
The transferred floating point number is stored as a value. Please note that the number must always be transferred in a machine-readable form. This means that the decimal place is filled with a . (dot) separates the decimal place.
s=<Charakter string>
Any character string that can contain, for example, the contents of the shopping cart.
The conversion data collected within an e-mailing can be exported directly with the sending object of the e-mailing.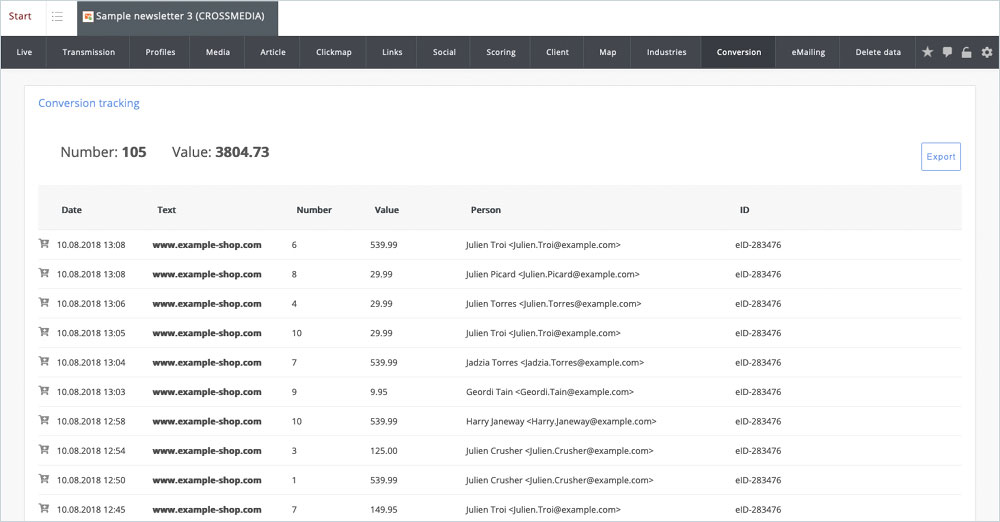 With a click on the export button in the dispatch object under the Conversion tab, you can export the data as a CSV file.