You would like to set up an automatic and time-controlled forwarding of entry data (profiles) via Request Management to be informed about the status of your pool at any time.
Required objects
Inquiry Manager

Target group

Procedure
In the object, configure the report type for all and specify all required entries for fields and report e-mail, and so on. You use the target group and pool to determine which entries are to be exported automatically. Create appropriate target groups for this in advance. Select one of the specified grouped dispatches as the dispatch period.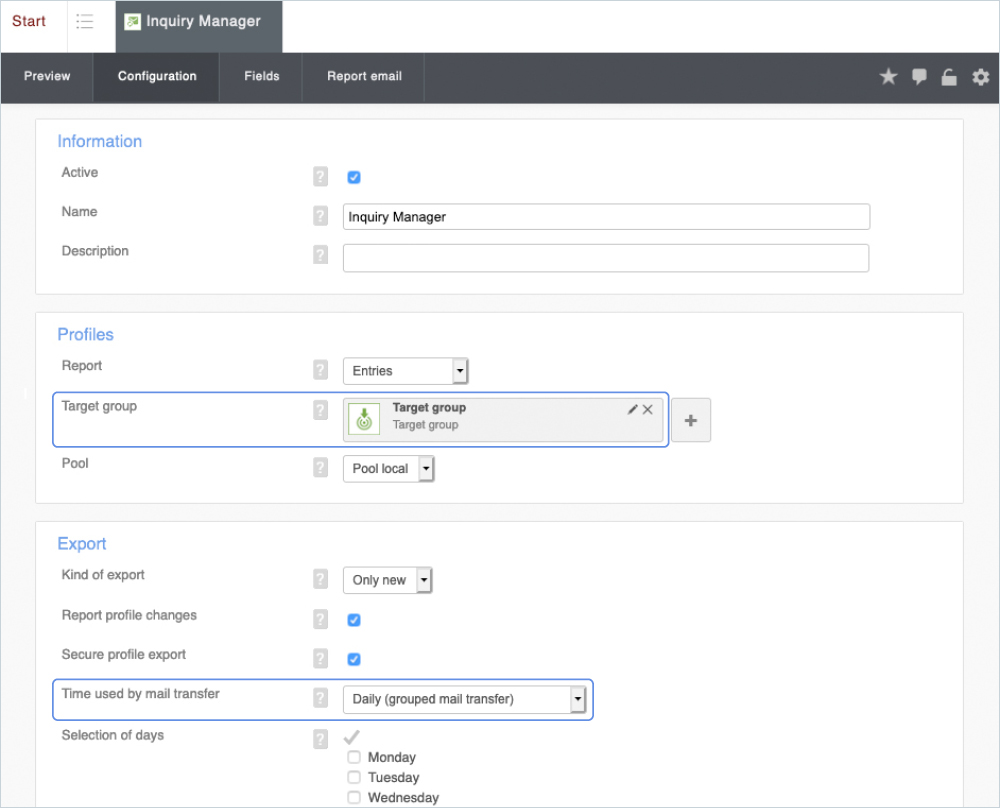 If you have configured the Query Manager, you must activate the Query Manager to start the automatic data export.
Note!
In forms with high traffic, you should set the reporting to daily instead of immediate. Thus, all requests of one day will be sent grouped as CSV or Excel file.
The function Group under Report eMail allows a variable distribution to recipients, depending on the content of a pool field such as country.