Global data are objects that can be made accessible to all clients via a common folder at group level. These can be templates, images or articles, which the respective clients can include in their articles, e-mailings, etc. Users created at client level have read-only access to the global data - it is not possible to change the data.
To make an object available globally, it must be stored in the folder Global Data on group level (either directly or in a subfolder).
Use of global data
The global data is displayed in two places at client level:
As a folder in the navigation that represents the complete folder structure of the folder.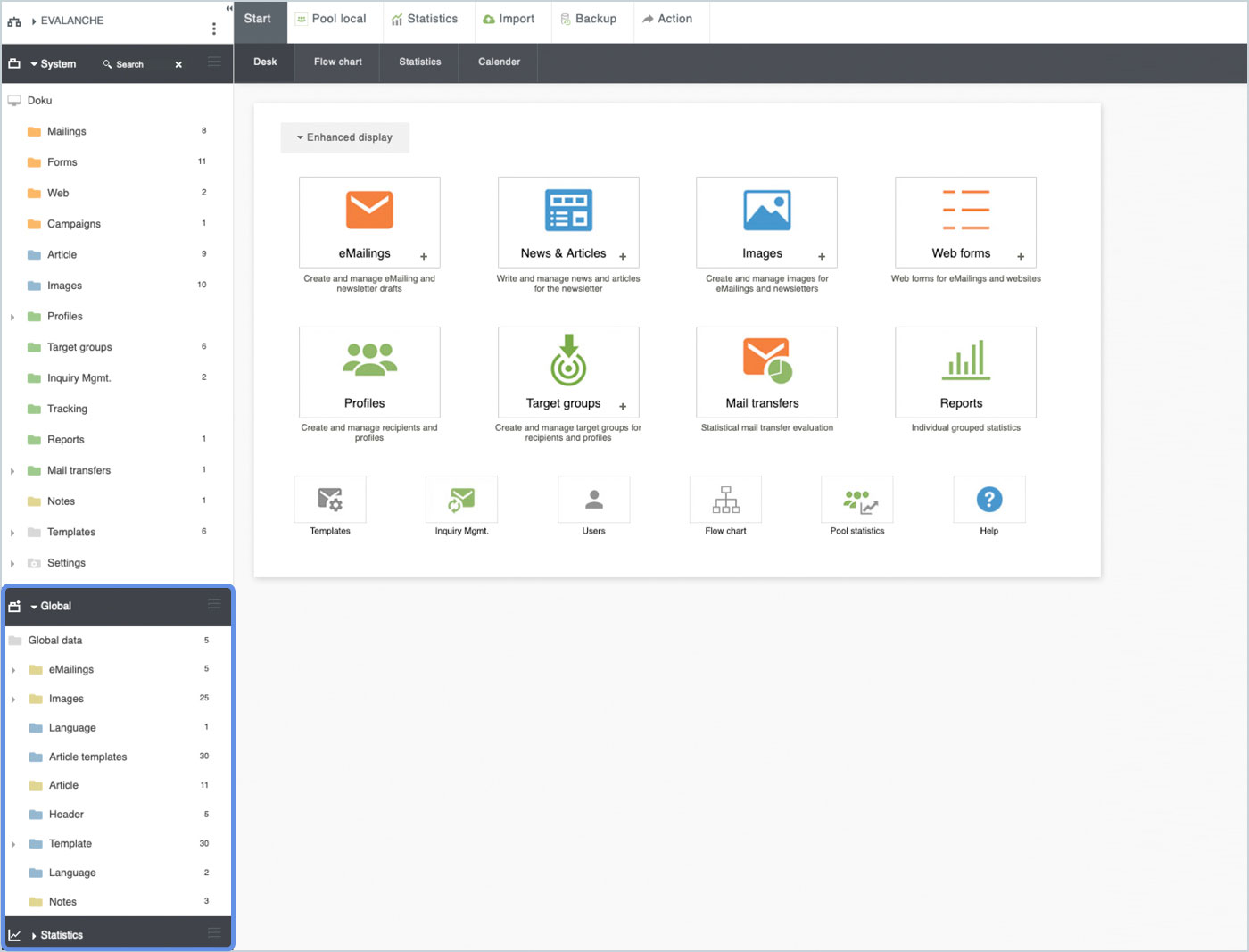 In the folder structure, folders can be newly created and edited.

As tab in the selection window of the object selection picker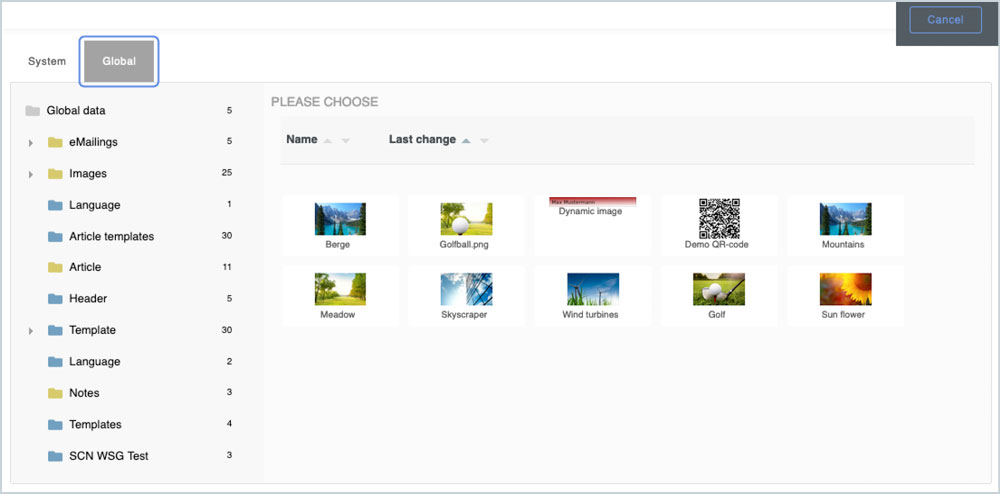 In order to be able to see this selection option, the user must have the appropriate right at client level.
Users without this permission cannot access global data (this is particularly important if this permission is taken away from the user at a later date).
Global objects can be copied and adjusted by users at any time in their client.