The content cockpit shows you an overview of the most important information of selected articles in the client. From this, you can quickly see which articles are popular or less popular with your recipients and in which channels the content has already been used.
Content cockpit areas:
Number of articles created: Number of all existing articles and number of articles created in the last 31 days, or 12 months.
Activity Scoring Points Earned: Number of Activity Scoring points achieved, or user interactions with this article.
Article Activities: Shows when and how often Activity Scoring points were generated in a month over the last 12 months.
Article Overview: Overview of articles that have been selected for observation in the Marketing Cockpit.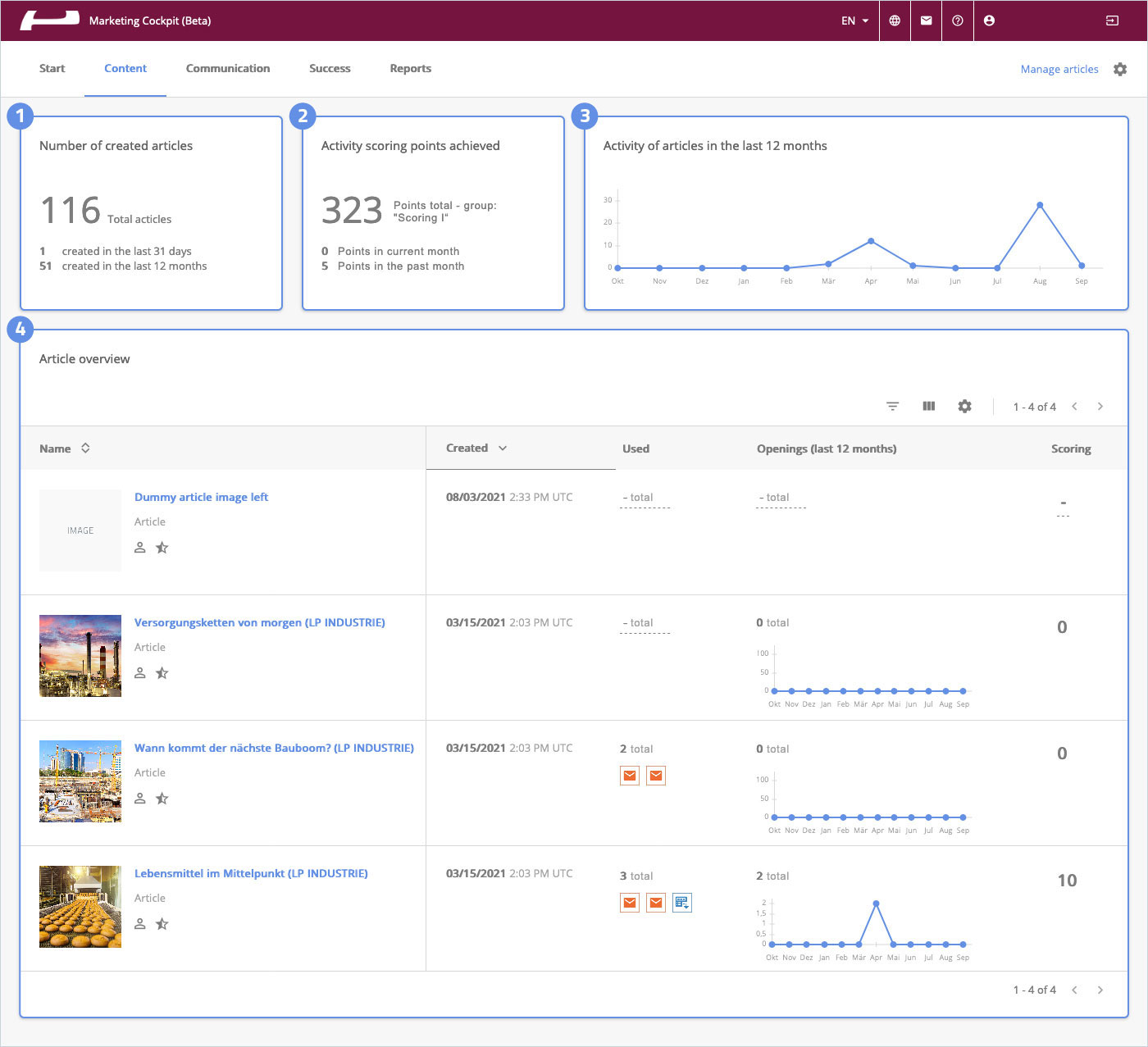 The article overview (4) lists articles that have been selected for viewing in the Marketing Cockpit.

Selecting articles for display in the Marketing Cockpit
To display an article in the Marketing Cockpit, the article must be selected for display in the Content Cockpit.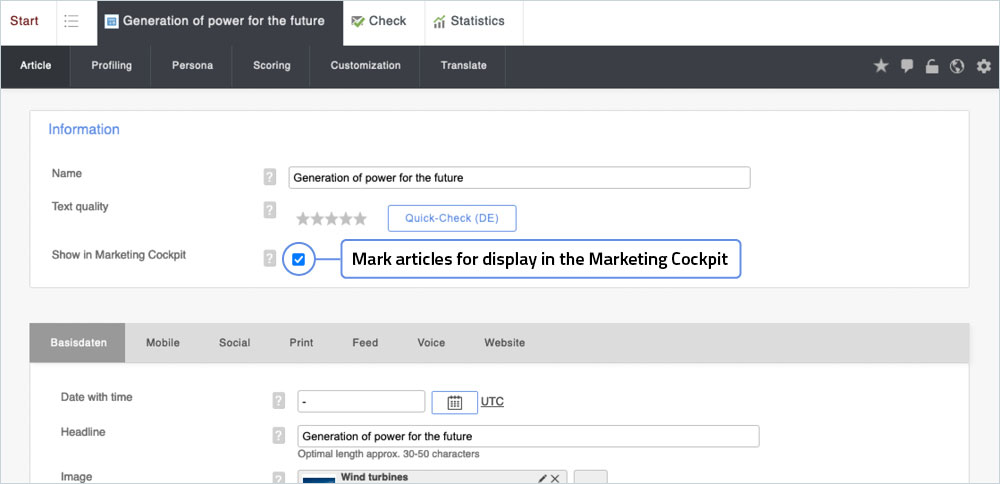 Place a check mark in a relevant article under the item "Show in Marketing Cockpit" and save this article, then the article will be displayed in the Marketing Cockpit for an evaluation.
Note!
The evaluation of the statistical data of an article may take up to 24h to make the data available.
Settings of the Content Cockpit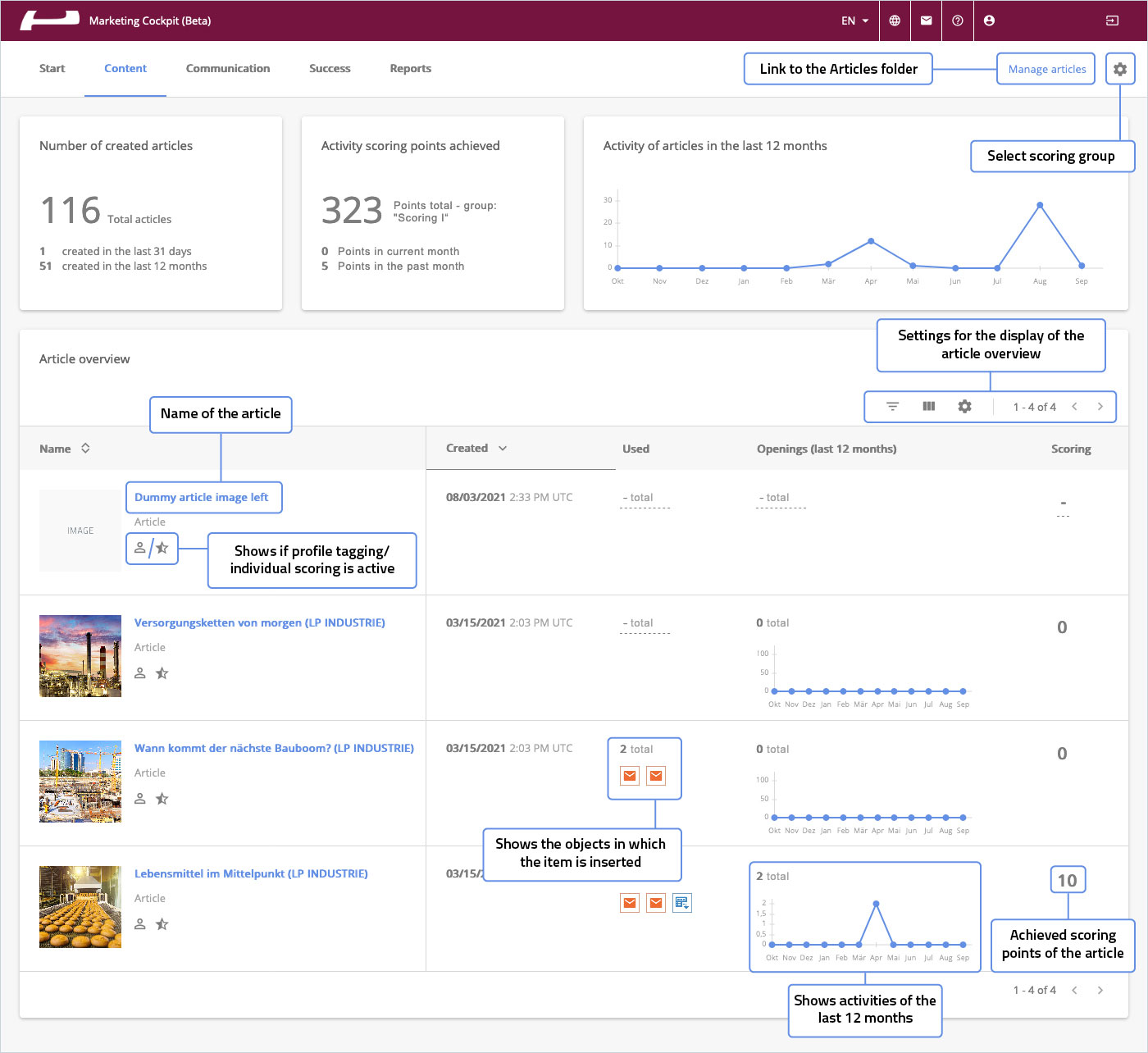 Clicking on the item name or the icon in the "Used" column will take you directly to the selected item to edit it.
Note!
If no statistics data of an item is displayed, it may be because no scoring is active or no scoring group is selected.