The Success Cockpit shows you an overview of profiles that have developed into leads based on certain criteria. You can define the criteria that make up a lead yourself via your own target group. If a profile develops into a lead through its activities, it is listed in the Success Cockpit and can be further developed into a customer by your sales staff.
Contents of the Success Cockpit
Number of profiles: Shows the number of profiles that are in the selected target group, as well as the name of the target group and the selected scoring group.
Top Milestones: Shows a list of the milestones used and the number of profiles that have reached this milestone.
New Profiles per Month: Shows the evolution of all new profiles added in the last 12 months.
My Leads: Overview of profiles that are in the target group for successful leads.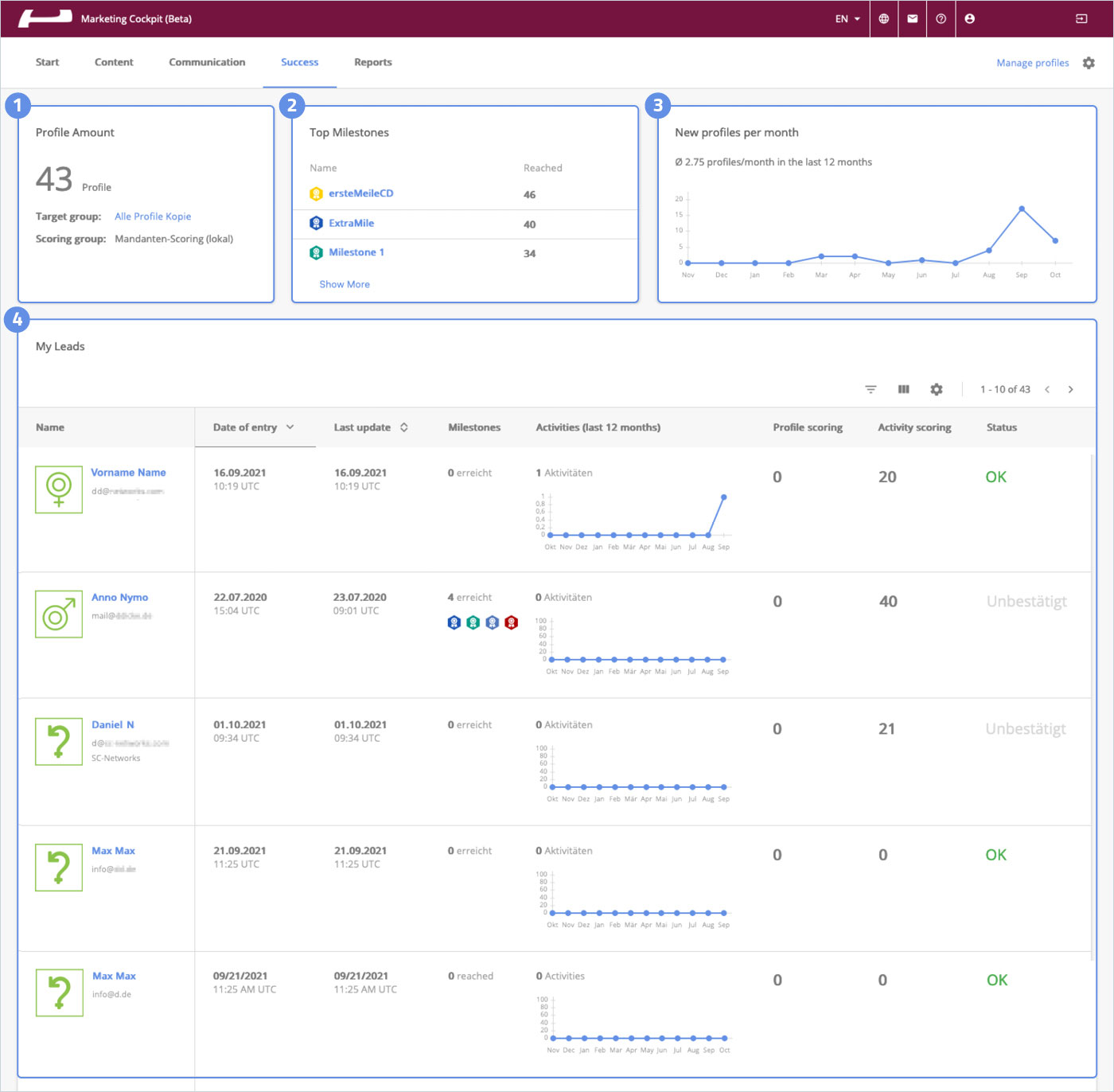 The overview page shows profiles that have turned into successful leads.
Setting options
The Success Cockpit is configured by selecting an existing target group and scoring group for evaluation via the gear icon, then the profiles are listed in the "My Leads" area.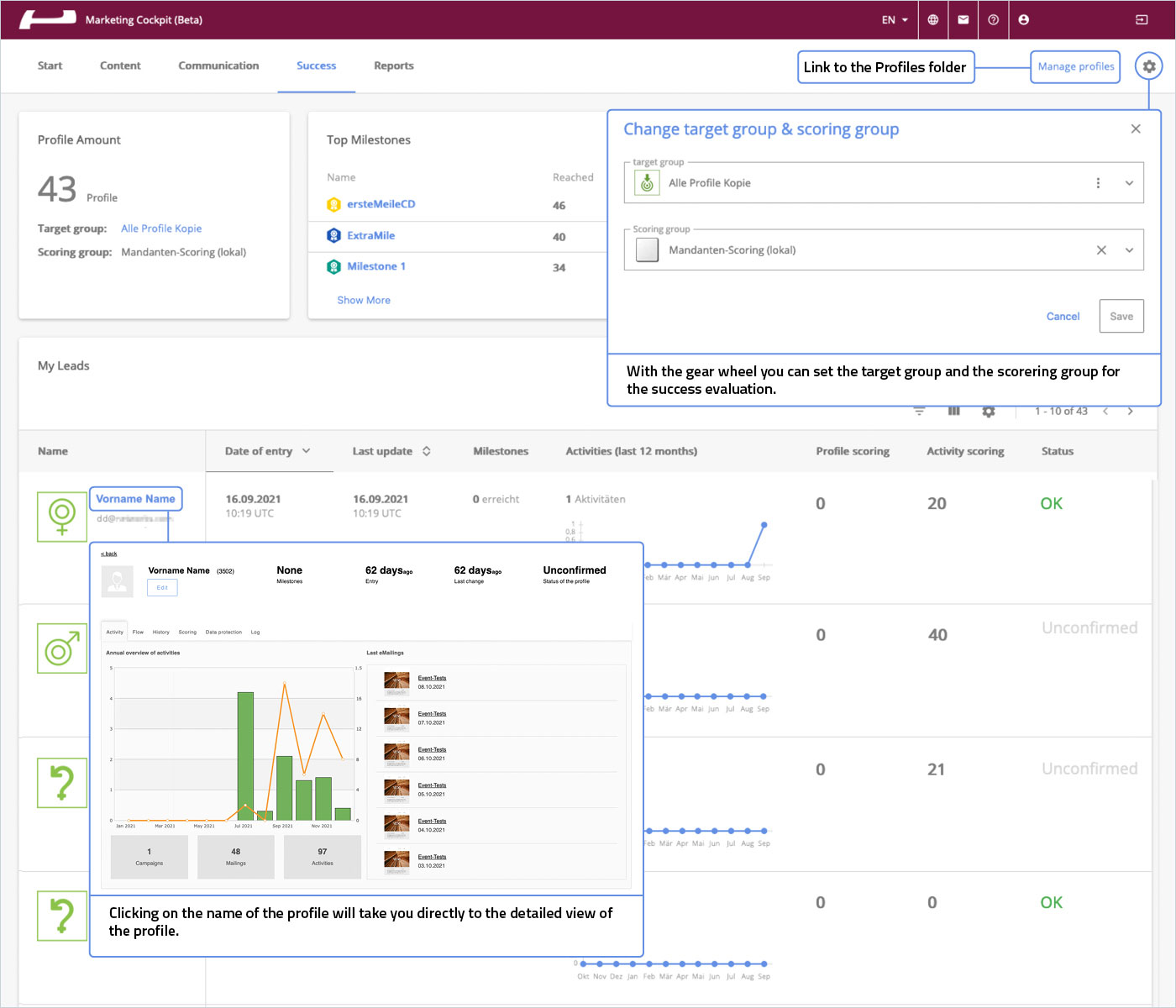 To display profiles in the "My Leads" area, a target group must be selected.
Note!
If no profiles are displayed, it may be because there are no profiles in the target group or no target group has been selected.