The object ID (identification number) is used to uniquely identify an object within the system. Each object has a unique object ID, this ID is permanently assigned to the object and always remains the same, even if the object is renamed, changed or moved. If an object is copied, the copy also receives its own individual object ID.
Since the system search function also searches for object IDs, it is possible to search for and find an object quickly if the object ID is known.
Object ID - List View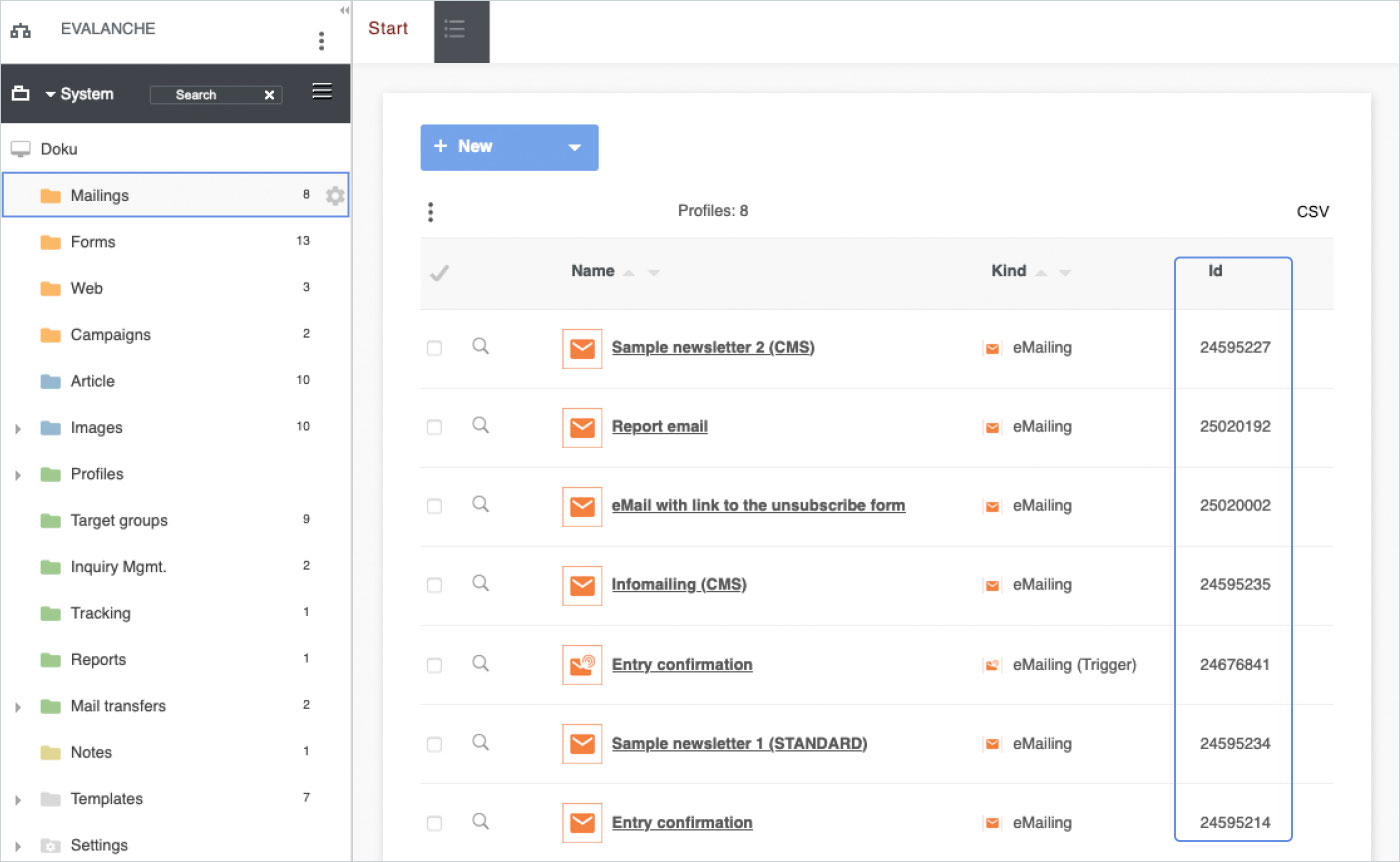 The object ID of e.g. a mailing, can be found in the list view of a folder.
Object ID - show/hide list view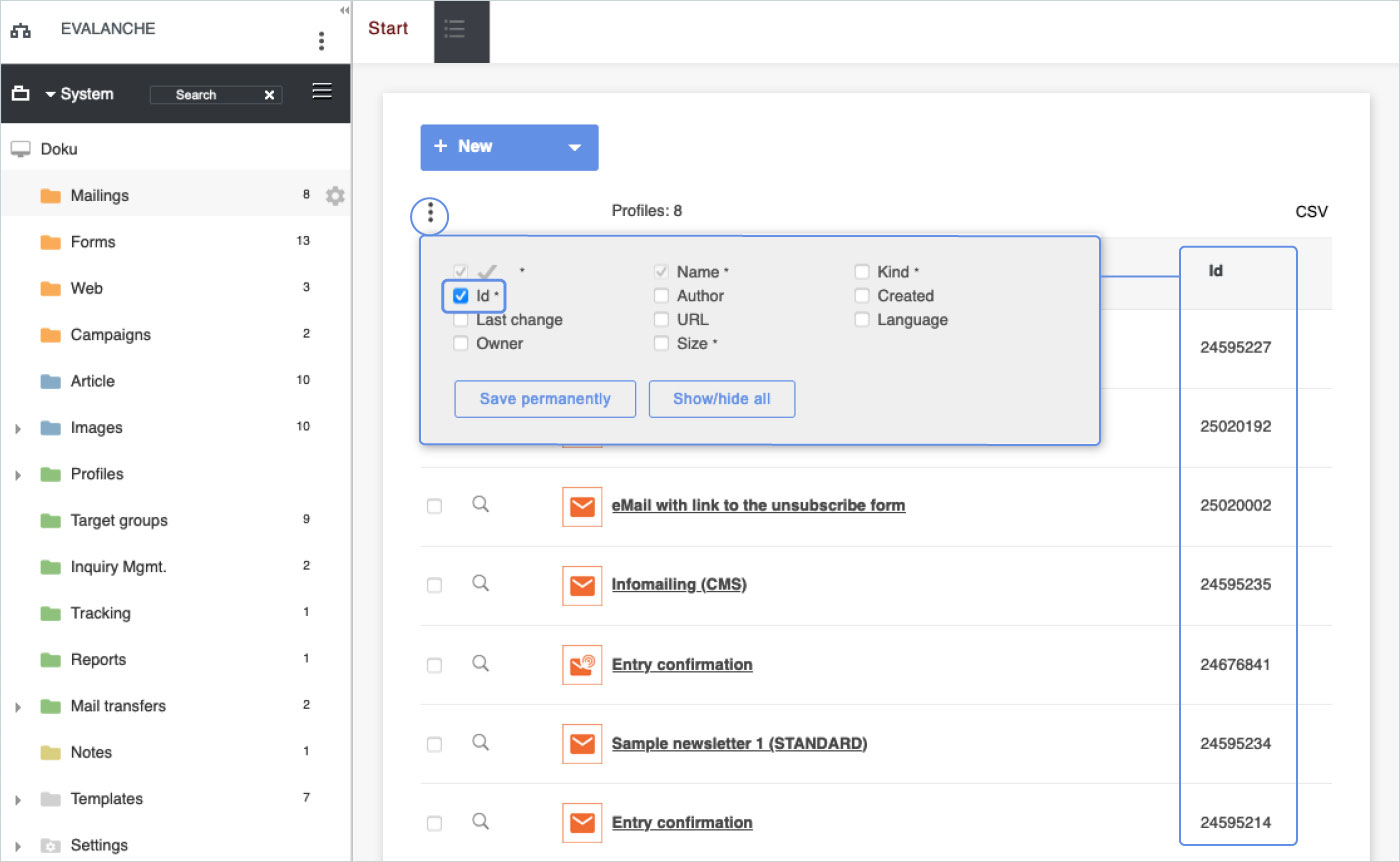 If the object ID column is hidden, you can have it displayed via the list icon menu.
Object ID - in object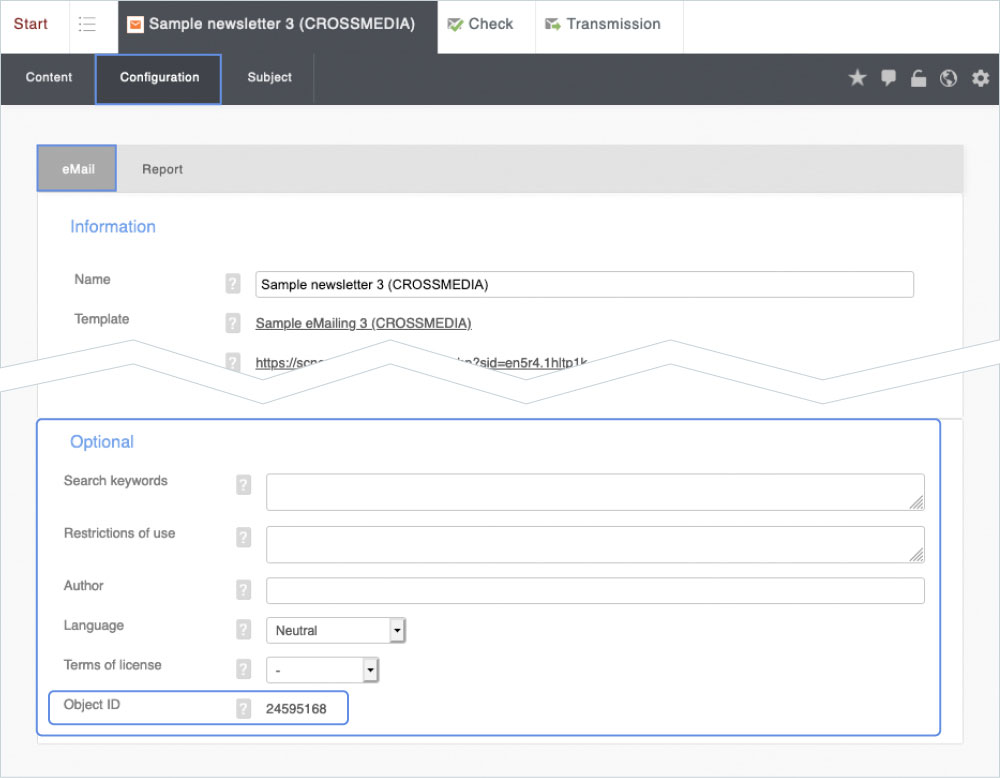 The object ID within an object can be found under the Configuration > Optional > Object ID area.
Note!
When you contact support, you will certainly be asked for an object ID. Besides the database instance, the object ID is important information for the support staff to know exactly which object on which database instance is affected and to be able to help you quickly.