Condition:

Checkdate
The condition "Check date" checks whether a profile visits the node before or after a defined time (date & time).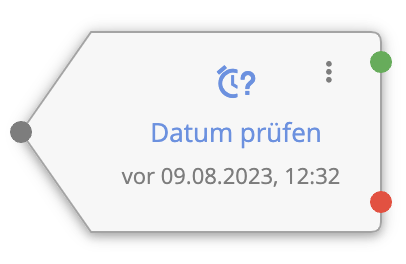 Configuration
Test date

Here you define whether the system is to check whether the profile was created before to
Date
The date to be checked is selected here.
Time
Optionally a time can be selected. The default time is 00:00.